The All American Story
A family business on a Minnesota farm.
When I was a kid, my dad was a gardener who had three sons to do the weeding. Each day, we had to weed a number of rows and had a variety of garden hoes to accomplish the job. I recall running to get 'The Hoe' as there was one that was light, sharp and did a much better job than the rest.
Fast forward a few decades, I was keeping my eyes open for another opportunity after being bought out of a startup garbage company in the Twin Cities after 4 years of work, when I saw a posting on Craig's List for garden tool manufacturing equipment. I made a call on the weekend and left a message expressing my interest in talking. We scheduled an appointment for Monday and I met Jon at his Hardware Store Business. He proceeded to bring back a sample of the #154 Garden hoe and I instantly recalled the tool as 'The Hoe'.
After some discussion and a review of the tools and process, I bought the machining assets on the spot. On a cold February day, we loaded up the machines and materials and proceeded to set up new operations at my deceased Grandparents old farm shop, where my family runs the operation today.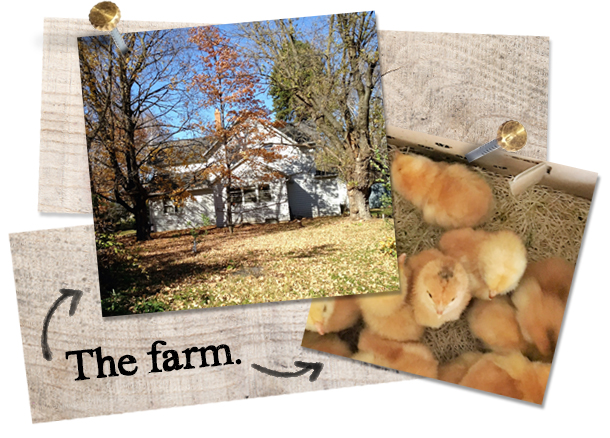 Keeping the family farm going.
Once a dairy farm of my grandparents, my family now runs our business here in Holdingford, MN and continues to carry on some of the traditions such as beekeeping and raising chickens.
There was and continues to be a few attributes that made my decision:
The company and process had some history and a neat story to tell. I knew I did not have to start from the beginning and could use its track record going back to 1979 (which is as far back as I could find). Heart attacks, car crashes, changes of ownership and still standing works for me.

Simple yet functional design. I really like the product for what it does; it works.

I used the product and liked it. Considering there was some pending orders when I purchased it, I knew others liked it too.

The equipment was old but working. The machining assets used to make the tool were created to last, which is the same value I expect in the product.

I could manufacture garden tools here in the USA that historically been outsourced overseas. Local is important.

Since I didn't have to buy new equipment and had access to a shop that wouldn't drain the bank, I felt I could sell the product to independent Garden Stores at a reasonable price good for my retailers while still delivering a good value to the end customer.

Starting with a few processes to master and adding to it fit my style in enjoying the process of building, adding and promoting.
If these values are important to you and you need a high quality hoe made to last, I look forward to working with you.
-Jim